Crestview Chrysler's Elite SGI Accreditation Status and Benefits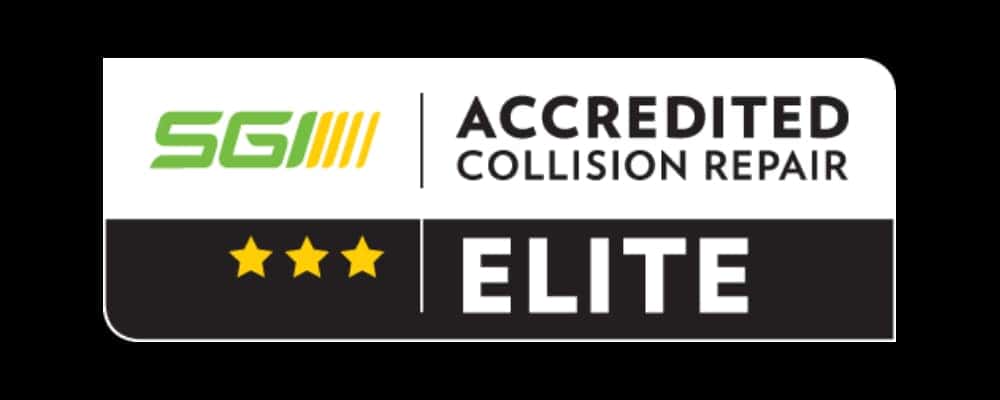 ---
We at Crestview Chrysler are not only an SGI Accredited collision repair centre, but we have been ranked as an Elite establishment. This status is only granted to the top repair centres. Our service team works hard for our customers and part of that dedication is seen through our Elite status. Learn more about our Elite SGI Accreditation status, the benefits of this, and more with our team near Regina.
Why SGI Accreditation is Important
You can trust a service team with an SGI Accreditation as this means they are one of the top ranked teams in the area whether that be in Moose Jaw or beyond. When you choose an SGI Accreditation repair shop, you can rest assured that your model is in good hands. When you see a repair shop with this accreditation, it means:
They understand the requirements to repair all vehicles safely.

They're committed to following vehicle manufacturer repair procedures.

They have the tools, training and equipment to fix most vehicles, as well as the knowledge to turn away work they can't do properly and safely.
How do you know if this shop will be the right fit for you and your Southey repair needs? Contact us. We can help you decide if we'll be the right fit for you and should you decide on us, know that we'll have you back on local roads in no time.
Why the Elite Status Matters
With newer models coming out with standard features like automatic emergency braking and lane departure warning/assist, repair shops will need special tools and equipment to properly repair these systems. New vehicles are also made with ultra-high-strength steels and aluminums which also require special equipment for repairs. When a shop has these things at the ready and have gone through specific traingings to properly repair these systems, they can earn an Elite status.
Benefits of Choosing an SGI Accredited Repair Shop
In choosing an SGI Accredited repair shop, you can rest assured your vehicle is getting the high-end repairs needed. Here are a few of the benefits from choosing an SGI Accredited shop like us at Crestview Chrysler:
Your vehicle will be repaired safely and in line with vehicle manufacturer repair procedures.

The repair shop employs certified auto body repair technicians and maintains third party structural welding certification.

You'll receive a minimum two-year labour warranty on the repair.

We'll provide support if there's an issue with the repair. For example, we'll work with the repair shop to ensure you have rental coverage (if eligible) in the event of a delay, or address any repair quality issues.
Schedule Service at Crestview Chrysler
Once you're ready to have your vehicle repaired by certified mechanics, schedule body shop service with our service team at Crestview Chrysler. We look forward to helping get you back on the road safely. Contact us in the meantime with any questions.