What Happens If You Don't Change Your Oil?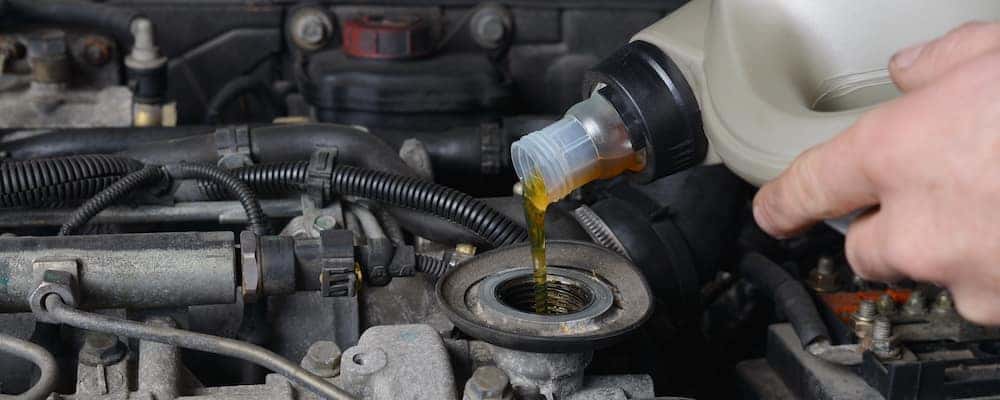 If you don't change the oil in your Dodge vehicle, there will be nothing to absorb the heat that the engine, pistons, and other components of the engine block emit. As a consequence of not routinely changing your oil, your engine can start to malfunction and break down. Moreover, dirty oil becomes lined with debris, and that debris can harm the engine has it moves through it.
Put simply, scheduling regular oil changes in Regina means keeping your Dodge car, Jeep SUV, or RAM truck running longer and more effectively in Moose Jaw.
What Does Motor Oil Do?
Motor oil serves multiple functions to keep your vehicle and its engine healthy. Not only does motor oil lubricate the components of the engine and absorb their heat, it also acts as an agent to carry the heat away.
Fresh oil more effectively absorbs and transports heat, preventing the pistons from welding themselves to the cylinders from the high heat and pressure. Having fresh oil put into your vehicle means keeping your engine in top shape.
How Often Should I Change My Vehicle's Oil?
Conventional wisdom dictates that you should change your oil 3 months or at every 3,000 miles — whichever comes first. However, every vehicle is different, as is every Regina area driver. If you drive long distances from Southey to Carlyle on a consistent basis, it'd be a good idea to have your oil changed at Crestview Chrysler a little more regularly to ensure your car stays in good shape.
Can I Change My Oil Myself?
If you're used to working on cars or are a DIY fan, then you could consider changing your motor oil yourself. Just make sure you purchase the oil that your specific vehicle needs, and that you're ready with a funnel and other equipment to capture the old oil you drain out of the vehicle.
After you've drained the old oil out, make sure you secure the oil cap. Then, you can begin adding the new oil, pouring it in slowly being sure to check the levels every now and then to ensure it's not too low or too high.
If all of this sounds too complicate, we're happy to help you change your oil at our Regina service center. We also have service and oil change coupon specials to help you save money on your oil change.
More on Dodge Service and Oil Changes at Crestview Chrysler
When it comes time to have your oil changed in Regina, keep the service center at Crestview Chrysler in mind. Our friendly, experienced Dodge, RAM, Chrysler, and Jeep technicians can help you with an oil change, reseting a check engine light on a RAM 1500, or whatever you need to get back on the Moose Jaw roads in no time. Get in touch if you have any questions or wish to schedule your appointment!