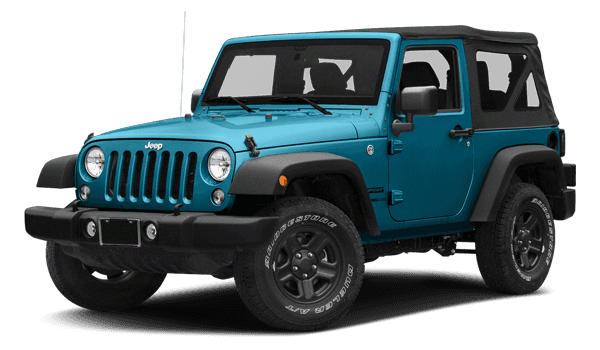 2018 Jeep Wrangler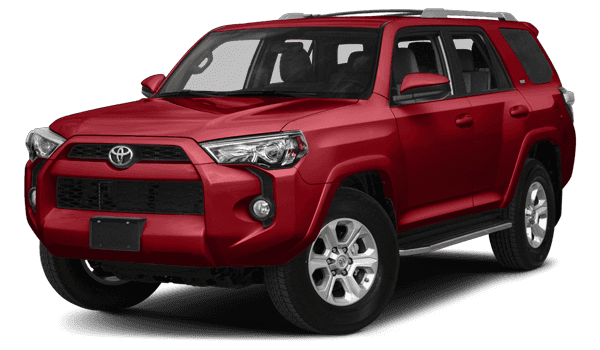 2018 Toyota 4Runner
2018 Jeep Wrangler vs. 2018 Toyota 4Runner
Interior & Exterior Features
The Jeep Wrangler offers superior interior features, including automatic temperature control, plenty of cargo space thanks to a spacious rear cargo area, and ergonomic, lockable storage. The 4Runner does not offer these features, and its basic interior feature package – comfortable seating and versatile seating – are both offered by any Jeep Wrangler model. There are also a variety of Jeep Wrangler colours to choose from.
Performance Capabilities
The Jeep Wrangler sports Command-Trac™ Transfer Case, the Rubicon®, a max tow package, and skid plate protection. It's designed to go just about anywhere without breaking a sweat. Meanwhile, the Toyota 4Runner offers a standard V6 engine with only basic towing capabilities and torque. The Wrangler was born to go off-road.
Why Choose the Jeep Wrangler
Jeep offers an excellent warranty option — a great fit for the affordable pricing you'll find at the dealership. Test drive the Wrangler at our showroom, or apply for financing at home to get started!
More from Crestview Chrysler
This is a test career posting

With the changing weather comes unpredictable road conditions. In order to keep your vehicle running smoothly and your Moose Jaw commutes safe, you'll want to ensure you take the proper precautions for the coming winter. Learn more about how you can prep your car for the winter with our service team at Crestview Chrysler in Regina. Service…

Looking to upgrade your trusty old sedan with a luxurious new Ram, Chrysler, Dodge, Jeep? You're likely wondering how to get the best possible offer when you sell your old car. Although you might assume that selling your car privately gives you more control over the selling price, selling your car to a Moose Jaw-area dealership often proves to…