Chrysler Canada Celebrates 7 Years of the Dodge Caravan Kids Program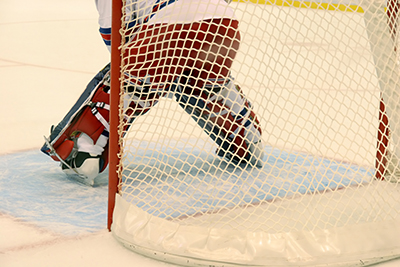 While hockey might be thoroughly ingrained in Canadian culture, many Canadian youth hockey players are left out of the sport because of how expensive it is to participate. This is where the Dodge Caravan Kids Program enters the picture. Here at Crestview Chrysler in Regina, we are proud supporters of the Dodge Caravan Kids Program and what they do for the younger generation of hockey players who might not be financially able to register for the game.
What the Dodge Caravan Kids Program Does For Youth Hockey
Entering its 8th season, the Dodge Caravan Kids Program is a joint effort made between amateur hockey teams across the nation, Chrysler Canada, and local Dodge, Chrysler, Ram, and Jeep dealerships. When a team is eligible, they can sign up for the program, which will help offset the cost of equipment (including jerseys), tournament costs, and other expenditures associated with playing novice-level community hockey.
The Dodge Caravan Kids Program has raised over $4 million in sponsorship funding to novice house teams and has been doing so since the year 2006. Since then, over 8,000 teams from across the country have participated in this program. This represents a total of 120,000 youth hockey players and over 30,000 families. The funding support offered by the Dodge Caravan Kids Program provides younger hockey players, and potential future all-stars, the opportunity to play the game without having to worry about any potential financial hardship in order to register to play.
Dodge Family All Stars Program Makes a Return
Introduced last year, this program recognizes billet families throughout Canada who provide welcome homes for young hockey players that might not be able to afford living elsewhere during training or games. Billet families who submit their stories are given the chance to win one of three trips to the 2014 Memorial Cup and the opportunity to win a 2014 Dodge Grand Caravan.
Find the Ultimate Minivan at Crestview Chrysler
The 2014 Dodge Grand Caravan is currently available right here at Crestview Chrysler! To schedule a test drive or explore the new Grand Caravan up close, visit our dealership located at 601 Albert Street in Regina. If you have any questions about the Dodge Grand Caravan Kids Program or any vehicle in our inventory, feel free to give our sales team a call at (306) 525-5411.